Building Trust Through Civic Engagement
Building Trust Through Civic Engagement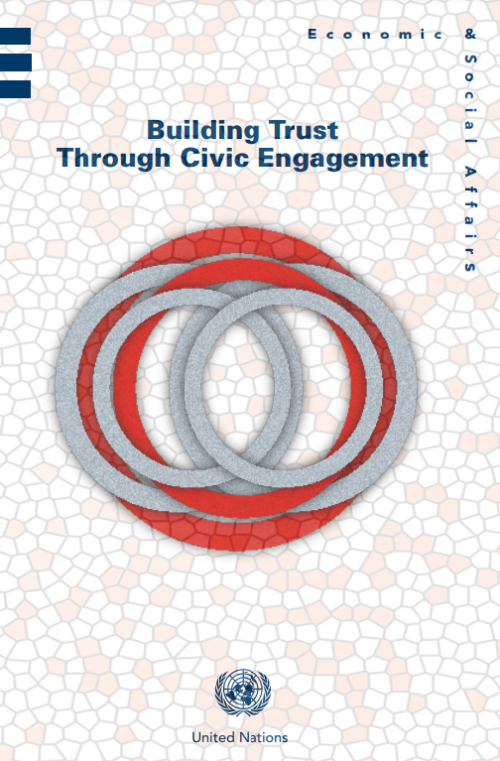 Category:
Public Administration
This publication is the result of the Workshop on Building Trust through Civic Engagement, held as part of the 7th Global Forum on Reinventing Government: Building Trust in Government, which took place at the United Nations Headquarters in Vienna from 26 to 29 June 2007. The Workshop was organized by the United Nations Department of Economic and Social Affairs (UNDESA), with the support of partner institutions including the Eastern Regional Organization for Public Administration (EROPA), Kyung Hee University (Republic of Korea), the International Budget Project of Washington, D.C., Queensland (Australia) Community Engagement Alliance, and the New York University Wagner Graduate School of Public Service.
Part One of the publication introduces the concepts and issues regarding civic engagement in government, including the role of public participation in empowerment and capacity building, the formalization of civic engagement using NGOs and the concepts of trust, structure and order in the public policy process, and the relationship between governments and citizens in the context of representative democratic structures. Part Two of the publication highlights best practices and lessons learned from previous examples of civic engagement in the governmental process, including case studies from Austria, Philippines, Rwanda, India, and Australia.