Online survey on promoting empowerment of people
Online survey on promoting empowerment of people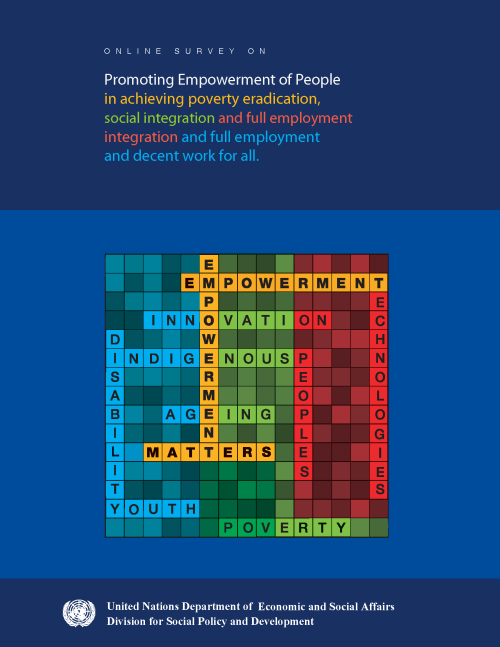 Category:
Social Development
UNDESA-DSPD, from 8 August to 5 September 2012, conducted a global online survey to gather inputs for consideration by the 51st session of the Commission for Social Development (CSocD), which took place from 6 to 15 February 2013.
The survey enabled the public worldwide to respond to a set of questions that were related to the priority theme of CSocD on "Promoting empowerment of people in achieving poverty eradication, social integration and full employment and decent work for all".
The responses collected and selected from the first question "Empowerment: What does it mean to you?" was published in a separate booklet.
Related Sustainable Development Goals