Youth and the 2030 Agenda for Sustainable Development
Youth and the 2030 Agenda for Sustainable Development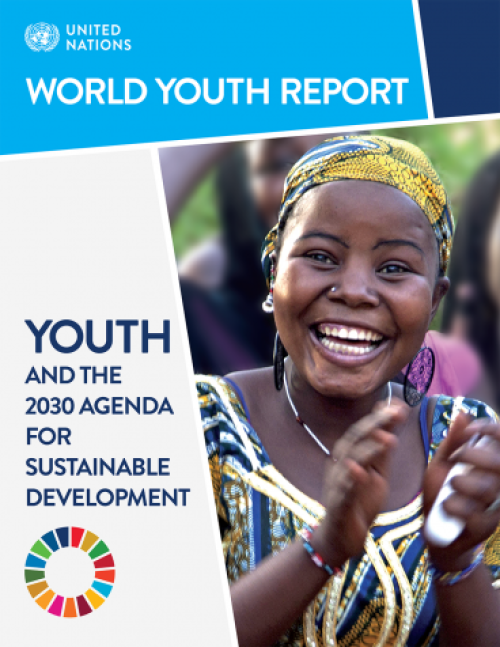 Category:
Social Development
The World Youth Report on "Youth and the 2030 Agenda for Sustainable Development", prepared by the United Nations Department of Economic and Social Affairs (UN DESA), examines the mutually supportive roles of the new agenda and current youth development efforts. The report provides insight into the role of young people in sustainable development in the context of the implementation of the 2030 Agenda for Sustainable Development and related frameworks, in particular, the Addis Ababa Action Agenda of the Third International Conference on Financing for Development and the World Programme of Action for Youth.
The Report considers the role the 2030 Agenda can play in enhancing youth development efforts and examines how evidence-based youth policies can help accelerate youth-related objectives. It explores the critical role young people have in the implementation of sustainable development efforts at all levels.
Advancing Youth Development
Far from being mere beneficiaries of the 2030 Agenda, young people have been active architects in its development and continue to be engaged in the frameworks and processes that support its implementation, follow-up and review. The adoption of the 2030 Agenda represented the culmination of an extensive three-year process involving Member States and civil society, including youth organizations, in the development of specific goals and targets—and marked the beginning of a 15-year journey to achieve sustainable development by 2030.
---
Related Sustainable Development Goals