World Public Sector Report 2005
World Public Sector Report 2005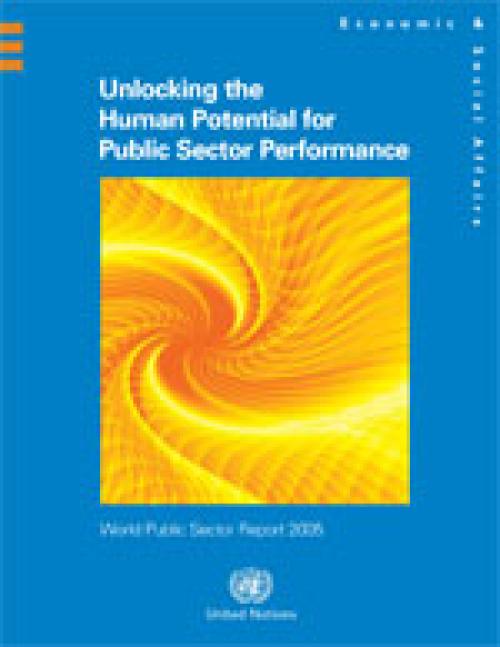 Category:
Public Administration
unlocking the Human Potential for Public Sector Performance
As recommended by the UN Committee of Experts on Public Administration (UNCEPA), the third World Public Sector Report will be published in 2005, with a particular thematic focus on human resources management (HRM). More specifically, the report will explore how the human potential can be unlocked to enhance public sector performance. UNCEPA, at its Second Meeting in April 2003, stressed that human resources capacity was critical to the quality of public administration. The increasing complexity of both policy-making and administrative processes, as well as the erosion of human resources capacity to carry out those functions, are making it difficult for many Member States to implement national goals and strategies to reduce poverty and to promote sustainable human development, as emphasized in the Millennium Development Goals (MDGs).
Related Sustainable Development Goals