World Economic Situation and Prospects as of mid-2022
World Economic Situation and Prospects as of mid-2022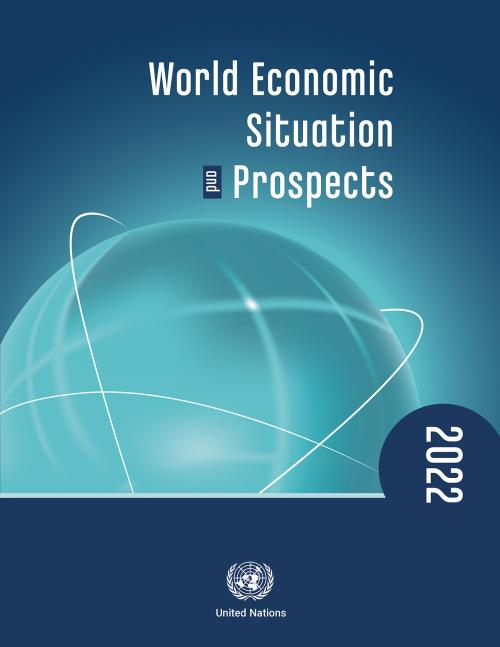 Category:
Economic Analysis and Policy
Citation:
United Nations (2022). World Economic Situation and Prospects as of mid-2022. E/2022/60. New York.
Global growth prospects have weakened significantly amid the war in Ukraine, rising energy, food and commodity prices, soaring inflation and tightening monetary policy stances by major central banks. The world economy is projected to grow by 3.1 per cent in 2022, marking a downward revision of 0.9 percentage points from our previous forecast released in January 2022. The baseline forecast faces significant downside risks from further intensification of the war in Ukraine and potential new waves of the pandemic.
Growth forecasts for the United States, European Union and China have been revised downward, with the European Union registering the most significant downward revision. The European Union economy ― most directly hit by disruptions in the energy supply from the Russian Federation ― is now expected to grow by 2.7 per cent in 2022, down from 3.9 per cent expected in January. The United States economy is expected to grow by 2.6 per cent, while China is expected to grow by 4.5 per cent in 2022. The developing countries, as a group, are projected to grow by 4.1 per cent in 2022, down from 6.7 per cent in 2021.
The broad-based slowdown of the global economy will undermine a full, inclusive and sustainable recovery from the pandemic. This slowdown, and the war in Ukraine ― triggering sharp increases in food and fertilizer prices ― will hit the developing countries particularly hard, exacerbating food insecurity and increasing poverty. Monetary tightening by the developed countries will increase borrowing costs, undermine debt sustainability, and further constrain the fiscal space to support a full recovery of developing country economies.
The war in Ukraine ― and its effects on energy and commodity prices ―may also undermine climate action. On the one hand, high oil and gas prices could incentivize more fossil fuel extraction, or greater use of coal. High nickel prices could adversely affect the production of electric vehicles, while rising food prices may impede the production of biofuel. On the other hand, these high prices are also an opportunity for countries to resolve their energy and food security concerns through accelerating the adoption of renewables and improving systemic efficiencies, thus aligning with overall sustainable development objectives and strengthening the fight against climate change.
Related Sustainable Development Goals