World Economic Situation and Prospects 2008
World Economic Situation and Prospects 2008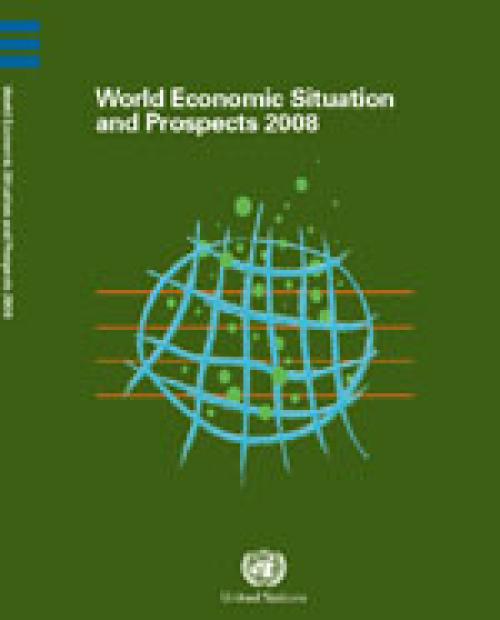 Category:
Economic Analysis and Policy
Citation:
United Nations (2008). World Economic Situation and Prospects 2008. New York.
The World Economic Situation and Prospects 2008 highlights the risk of a recession in the United States and a hard landing of the global economy as a whole. The combination of a deep housing slump in the United States, continuous devaluation of the United States dollar and related increased financial turmoil could trigger an abrupt adjustment of the global imbalances, which would not only send the economy of the United States into a recession but would also lead to a hard landing for the global economy as a whole. Lessons need to be learned from the recent financial turmoil to reduce vulnerabilities to future financial stress. Responses by the central banks of the major economies have focused on liquidity injections to restore financial market confidence and avoid a credit crunch. These measures have had some temporary effect but have also raised questions regarding the quality of financial regulation and financial safety nets, both nationally and internationally. More fundamental regulatory reforms are needed, next to reform of the global reserve system.

Related Sustainable Development Goals