UN E-Government Survey 2022
UN E-Government Survey 2022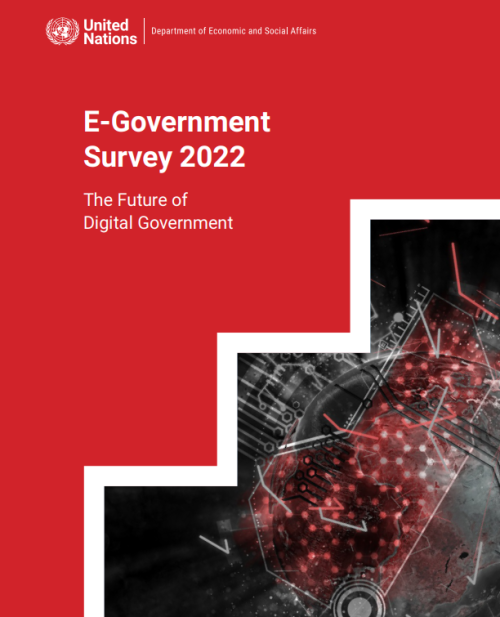 Category:
Public Administration
The United Nations E-Government Survey 2022 is the 12th edition of the United Nations' assessment of the digital government landscape across all 193 Member States. The E-Government Survey is informed by over two decades of longitudinal research, with a ranking of countries based on the United Nations E-Government Development Index (EGDI), a combination of primary data (collected and owned by the United Nations Department of Economic and Social Affairs) and secondary data from other UN agencies.
This edition of the Survey includes data analysis in global and regional contexts, a study of local e-government development based on the United Nations Local Online Service Index (LOSI), consideration of inclusion in the hybrid digital society, and a concluding chapter that outlines the trends and developments related to the future of digital government. As wish all editions, it features extensive annexes on its data, methodology and related pilot study initiatives.
Related Sustainable Development Goals