UN Disability and Development Report – Realizing the SDGs by, for and with persons with disabilities
UN Disability and Development Report – Realizing the SDGs by, for and with persons with disabilities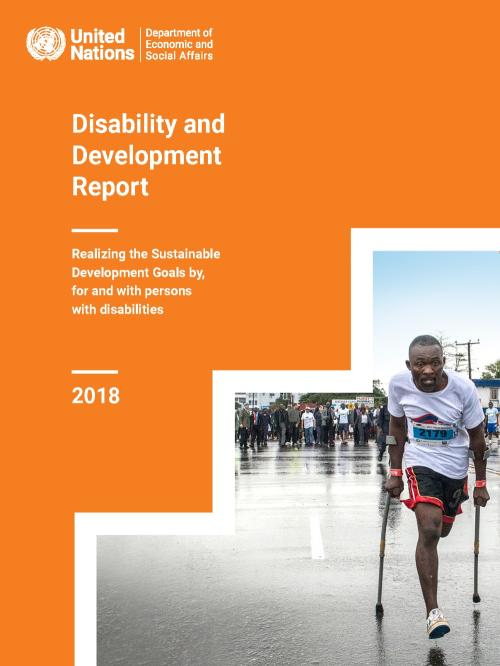 Category:
Social Development
The 2030 Agenda, pledging to "leave no one behind," is an ambitious plan of action of the international community towards a peaceful and prosperous world, where dignity of an individual person and equality among all is applied as the fundamental principle, cutting across the three pillars of the work of the United Nations: Development, Human Rights and Peace and Security. It is critical to ensure, in this regard, the full and equal participation of persons with disabilities in all spheres of society and create enabling environments by, for and with persons with disabilities.
The UN Disability and Development Report – Realizing the SDGs by, for and with persons with disabilities represents the first United Nations system wide effort to examine disability and the Sustainable Development Goals (SDGs) of the 2030 Agenda for Sustainable Development at the global level. The report reviews data, policies and programmes and identifies best practices; and uses this evidence to outline recommended actions to promote the realization of the SDGs for persons with disabilities.
Over 200 experts from United Nations agencies and international financial institutions, Member States and civil society, including research institutions and organizations of persons with  disabilities, contributed to this report. The report covers new areas for which no global research was previously available, for example, the role that access to energy plays in enabling persons with disabilities to use assistive technology. It also contains the first global compilation and analysis of internationally comparable data collected with the Washington Group on Disability Statistics Short Set of Questions.
---
The Full Report is also available in hard-copy version, by print on demand made available by UN Publications.
---
Infographics
Related Sustainable Development Goals