Partnerships on Small Island Developing States 2016
Partnerships on Small Island Developing States 2016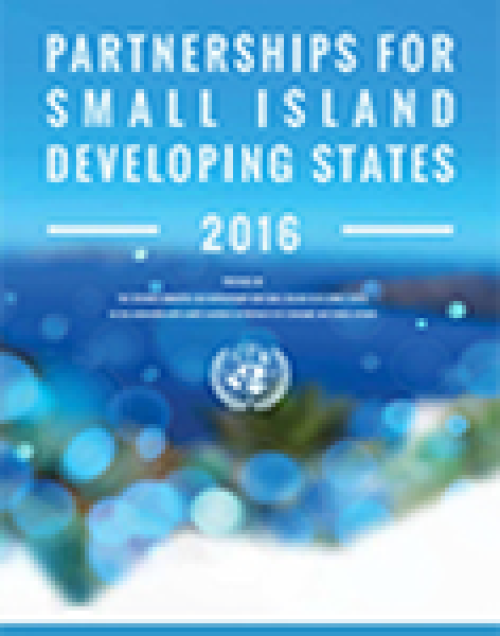 Category:
Sustainable Development
The first annual Global Multi-stakeholder SIDS Partnership Dialogue was held on 22 September 2016 during the 71st session of the General Assembly as a High-level Breakfast Event, focusing on the launch of new partnerships devoted to SIDS, and the announcement of new commitments from existing SIDS partnerships.

The Dialogue is an integral of the SIDS Partnership Framework which was launched by the General Assembly in 2016 as a follow-up to the SIDS Conference, held in Samoa in 2014. The Framework is one of a kind at the United Nations in following up and monitoring progress of voluntary commitments from multi-stakeholder partnerships aimed at driving sustainable development in Small Island Developing States.

The event was hosted by H.E. Dr. Mohamed Asim, Minister of Foreign Affairs of Maldives and H.E. Mr. Vincenzo Amendola, Undersecretary of State for Foreign Affairs, Italy, represented by H.E. Mr. Sebastiano Cardi, Permanent Representative of Italy, in collaboration with UN-DESA and UN-OHRLLS, and was attended by over 100 participants from governments, UN entities, civil society representatives, and focal points of SIDS partnerships from all regions of SIDS.

On the occasion of the event, Mr. Wu Hongbo, Under-Secretary-General for Economic and Social Affairs, United Nations Department of Economic and Social Affairs launched a publication on Partnerships for SIDS, which was the result of a review of 40 partnerships devoted to the sustainable development in SIDS. Mr. Wu noted that the follow-up of the SAMOA Pathway is also an integral part of the High-level Political Forum, which is the central platform for the follow-up and review of the 2030 Agenda for Sustainable Development.

Mr. Gyan Chandra Acharya, Under-Secretary-General and High Representative for the Least Developed Countries, Landlocked Developing Countries and Small Island Developing States (OHRLLS), moderated the interactive dialogue of the meeting, which included the launch of several SIDS partnerships and commitments.
Related Sustainable Development Goals