Citizen Participation and Pro-poor Budgeting
Citizen Participation and Pro-poor Budgeting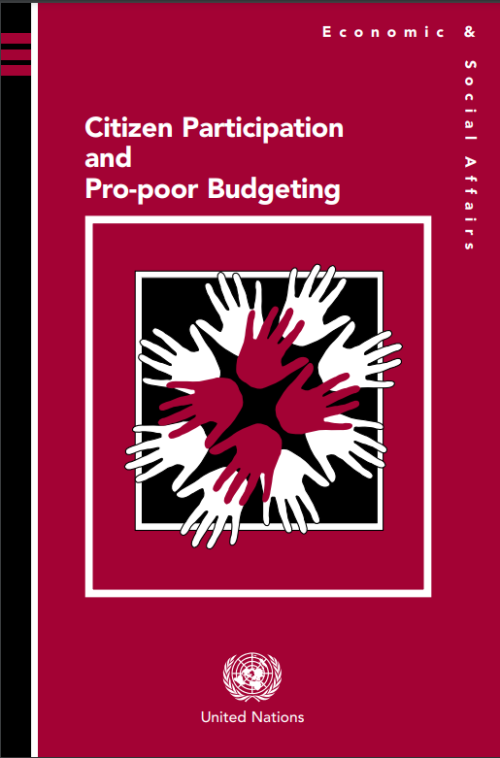 Category:
Public Administration
This publication is an output of Ad Hoc Expert Group Meeting on Civil Participation in Fiscal Policy, held in March 2004 in New York Headquarters. Specialists were invited to present papers and to discuss the institutions, processes and mechanisms of direct participation by citizens/citizen groups in the budgetary process and how this participation might contribute to the implementation of pro-poor policies.
Ad Hoc Expert Group Meetings are organized by DESA to provide information and substantive input to deliberations of policy-making organs and intergovernmental bodies of the United Nations system on subjects of interest to these bodies. In this case, the report of the Meeting and this publication are being reported to the UN Committee of Experts on Public Administration and to the Economic and Social Council.