Public Administration
The World e-Parliament Report 2010 examines how global and regional inter-parliamentary cooperation can exploit synergies among nations to help parliaments in developing countries bridge the digital divide by overcoming the barriers of limited resources and technical constraints. It proposes to the parliamentary and donor communities a shared framework for e-parliament based on strategic goals that serve democracy, good governance, and the attainment of the internationally agreed development goals.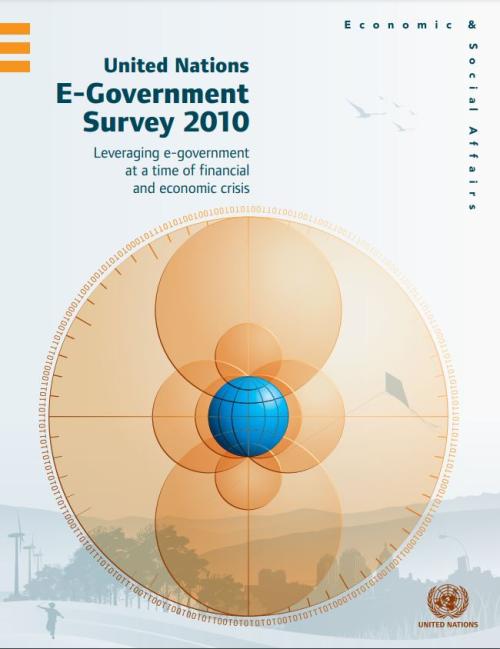 Public Administration
The 2010 United Nations e-Government Survey: Leveraging e-government at a time of financial and economic crisis was completed in December 2009 and launched in early 2010. The report presented various roles for e-government in addressing the ongoing world financial and economic crisis. The public trust that is gained through transparency can be further enhanced through the free sharing of government data based on open standards.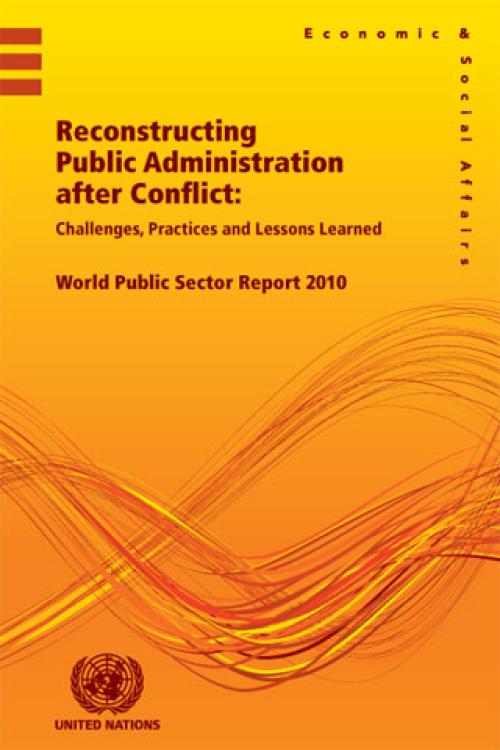 Public Administration
Reconstructing Public Administration after Conflict
The 2010 World Public Sector Report brings to the fore a very critical issue - how to reconstruct public administration in post-conflict situations so as to enable it to promote peace and development in countries that have been affected by civil war and destruction. It is a question that has remained unresolved for decades and has brought poverty, despair, and death to people in many corners of the world. The Report shows that no progress can be made in promoting peace, development and protection of human rights unless appropriate governance and public administration institutions are established, leadership and human resources…