Auditing for Social Change: A Strategy for Citizen Engagement in Public Sector Accountability
Auditing for Social Change: A Strategy for Citizen Engagement in Public Sector Accountability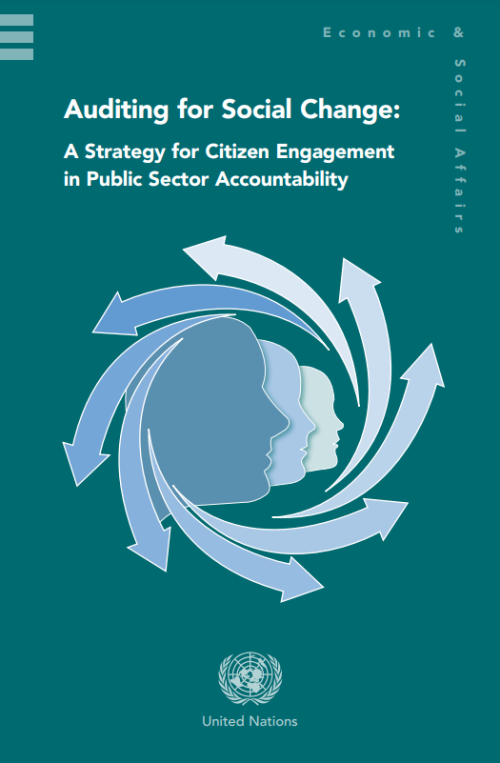 Category:
Public Administration
The publication is a result of the outcome of the Expert Group Meeting (EGM) in Seoul on May 26-27 2005 titled "Auditing for Social Change", organised in partnership with the Board of Audit and Inspection (BAI) of the Republic of Korea, to discuss how the audit function, both external and internal, can become tools for social change and impact.
The EGM drew together experts from research institutes, think tanks, civil society organizations, international organizations as well viii Auditing for Social Change as the external and internal audit community. It explored how the audit process can be made more open and participatory and indeed, how audit can be used as a tool for citizen empowerment to hold the government to account.