Accessibility and Development – Mainstreaming disability in the post-2015 development agenda
Accessibility and Development – Mainstreaming disability in the post-2015 development agenda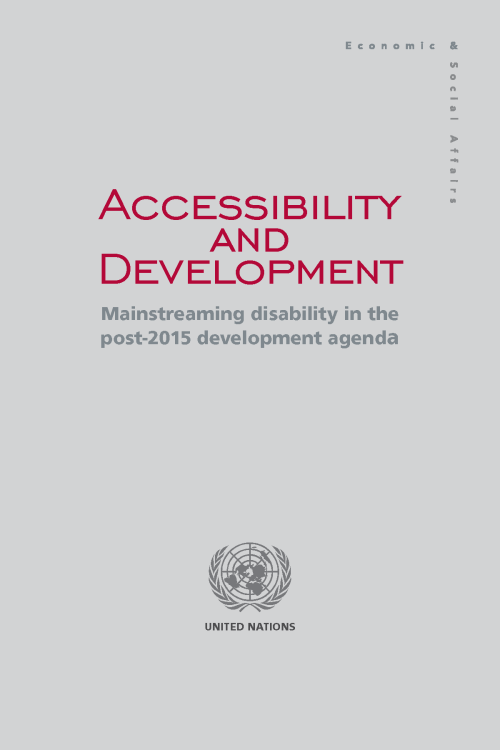 Category:
Social Development
The publication reviews the concept of accessibility and its role in achieving inclusive and sustainable development. It propositions that accessibility be, not only a means and a goal of inclusive development, but also an enabler of an improved, participative economic and social environment for all members of society, including persons with disabilities.
Three key issues are addressed in the publication: (1) Accessibility in the context of human rights and development; (2) accessibility in policy and practice; and (3) accessibility and a disability-inclusive post-2015 development agenda.
The publication reviews good practices and lessons learned from both top-down and bottom-up approaches in promoting accessibility in practices and provides a response to the question: "How does accessibility relate to inclusive, sustainable and equitable development?" The publication argues that accessibility must be re-conceptualized as an enabler: a precondition for any progress toward development for all members of society.  It concludes that the full and effective participation of persons with disabilities in decision-making processes would contribute directly to the successful adoption of an inclusive post-2015 development agenda.
Related Sustainable Development Goals